Jenny is a spunky wife and fun-loving mother who got connected in Vista Kids nearly a year ago. She currently serves as a 3rd grade Small Group Leader, but that's not initially where she started out.
Jenny's first encounter with Vista Kids occurred during VBS 2018.

"I signed up to be a teacher… I just clicked the button online, and right after it sent, I thought… 'Wait! Why am I doing that?'"

Jenny experienced an insecurity and doubt that is not so unfamiliar to you and me. We all desire to be a part of something greater than ourselves. We want to belong to something meaningful, and we long to make our hours matter. Yet, when we get the courage to "push the button" the enemy's lies begin to pile on.

"I don't know how to teach, so why would I sign up for that kind of a responsibility?" Jenny asked herself.

Still, something moved her to show up that first day.

"Once I did that and I saw how fun it was, how easy it was, and how much I loved the kids, it was easy to transition into a small group leader."

It's almost a year later, and the insecurities don't go away. They're simply met with a stronger faith. See, doing ministry with kids on a weekly basis is hard and exhausting, yet incredibly rewarding. We don't always feel like we have all the answers, but we definitely grow with the kids each week!

"All my life I have found that when I go into a situation that is overwhelming or that I'm not comfortable with, it always turns out okay. If I stay in my comfort all the time, I'm never going to grow."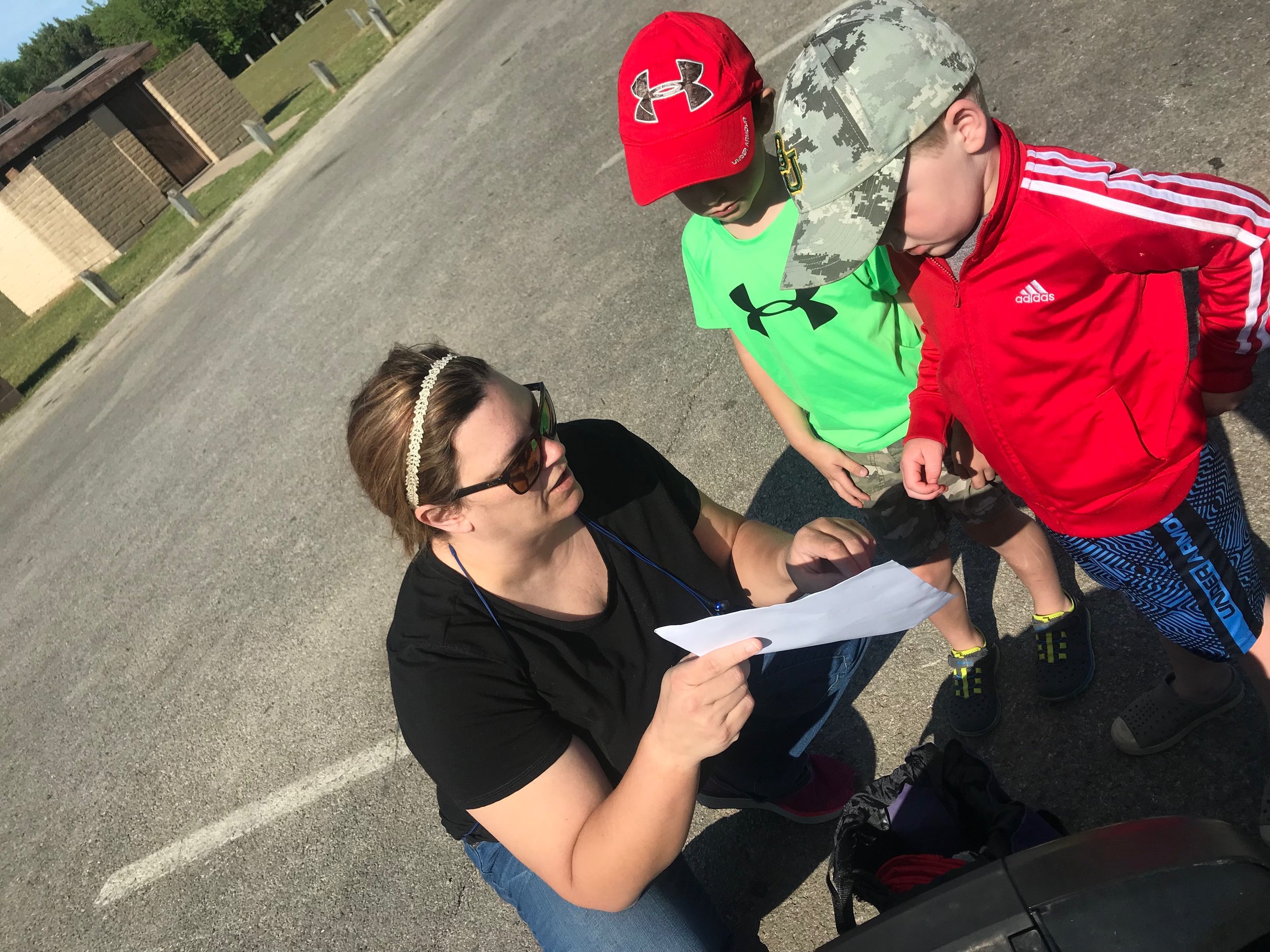 Meet Jenny Clay. We thank God that nearly a year ago she "just pushed a button" to join VBS. It has made all the difference.
Are YOU ready to JUMP IN with Vista Kids?

Email kelsey@thevista.tv today!

Click through the photos below to see some of the exciting ways YOU can say "YES" to serving!